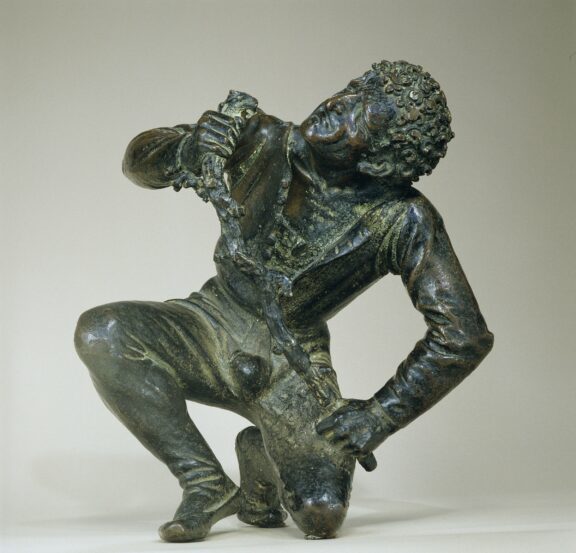 "Branch Breaker"
Details
Adam Kraft, Peter Vischer d. Ä.
Nuremberg, 1490
Bronze
H. 36.8 cm
From the Kunstkammer of the Bavarian Dukes. Assigned from state property in 1868
Inv. No. MA 1983
Gallery 21
Description
This figure, traditionally but misleadingly called the Branch Breaker, shows a kneeling craftsman lifting up a branch. It demonstrates the mastery of its creator Adam Kraft in rendering the movement and play of forces of the human body and the facial expressions conveying enormous effort in a realistic way. Around the year 1500, only very few artists north of the Alps mastered the technical challenges of figurative bronze casting. The greatest specialists in this profession was the Vischer family from Nuremberg. The "BranchBreaker" found its way from the ducal Kunstkammer into the Antiquarium of Munich´s Residenz. In the Baroque period, visitors were encouraged to test their strength with it - the bronze weighs nearly 40 kilos.